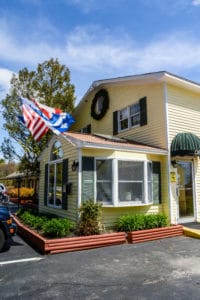 The Lodge at Kennebunk is situated on a quiet 8-acre setting adjacent to I-95 in beautiful Kennebunk, Maine. Kennebunk is just across the Kennebunk River from the more celebrated town of Kennebunkport with its noted shopping, dining and beaches.
Like "The Port," Kennebunk is a delightful town too (it is just that the President happens to spend his summers on Walkers Point in Kennebunkport).
Kennebunk is conveniently located just 90 miles north of Boston and half way between the fabulous seaside towns of Portland, Maine and Portsmouth, New Hampshire.
The Lodge at Kennebunk offers a 40-foot outdoor heated swimming pool, game room, horseshoes, volleyball, playground, picnic tables, BBQ grills.
All guests enjoy free Wireless Internet and free US and Canada Phone Calls.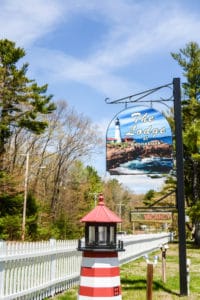 We have a variety of rooms available; 2 queen beds, 1 king size bed, 1 queen bed or 1 of our 3 suites. Our suites are much larger than a standard room and are ideal for families. All of our rooms are smoke free. We do have a limited number of rooms that pets are allowed in. Please be sure to mention at time of booking whether or not a pet friendly room will be needed. The majority of our rooms are oversized motel rooms with two (2) Queen Beds. We also have motel rooms with (1) King Bed. Plus we have two – two room units, one of these has a Jacuzzi Spa Tub. We have one three room suite with two-bedrooms and a separate sitting area.
All of our rooms include a Deluxe Continental Breakfast, extended cable television, air-conditioning, telephones, refrigerators and microwaves. Coffee makers, hair dryers, irons and ironing boards are available at the front desk.